Voice over IP (VoIP) Telephony Solution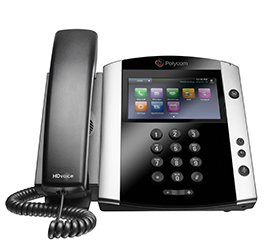 Many organisations are now switching to Voice over IP (VoIP).  VoIP is a system for transmitting telephone calls over existing data networks, such as those used to access the Internet. This means that if you have a broadband connection you can effectively get "on-net" calls for free, but the advantages over a traditional PBX system do not end there. However, does this apply to your business?
A good place to start is, if you answer 'yes' to any of the following questions, then it is almost certain your business can benefit from VoIP.
Are you:
Wanting to reduce the cost of calls?
Moving offices?
Looking for an alternative, more flexible, option to upgrading your existing PBX system?
Wanting to network multiple offices and employees?
Looking to centralise cost control and management?
Nearing the end of your current PBX or support contract?
If you are considering a business grade telephony solution for your business, then Hosted VoIP is right for you. Hosted Business VoIP offers the key benefits of economies of scale, cost efficiencies and centralisation (even for small businesses) plus it also delivers the feature-rich capability and flexibility of an IP-PBX. Here are some of the key benefits.
Free 'on-net' calls – create your own business network with colleagues, clients and suppliers and call free within that network, regardless of location – even abroad
Substantially reduced rates – the cost of calling outside your business network is greatly reduced (and can, in some cases, be free), giving you even more savings
Enhanced connectivity – connect home users, sales teams and clients at a touch of a button as part of your "on-net" system
Best-of-breed solution – the world's fastest most reliable IP backbone
Minimal investment
Hosted VoIP – no maintenance costs, we'll get any problem resolved remotely, usually before you're aware there even is a problem
Session Border Controller Security – ensuring every call reaches its destination safely, without affecting your firewall
Future proof – companies can have their new phone system up quickly. Furthermore if they move offices they can keep their number(s) and code at no extra cost.
If you would like more information on how a VoIP system will help your business cope with change, click here or contact us to arrange a demonstration and quote.