Retail Solutions & EPOS Systems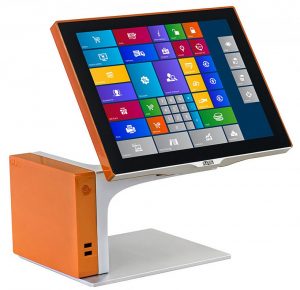 Ten Ten Systems can offer a range of solutions to meet the needs of retail customers. Our expertise in Point of Sale solutions compliments our knowledge of the retail market to allow us to offer bespoke solutions that will optimise the day to day running of even the most efficient environment.
We can offer full stock control solutions, including automated stock ordering systems, full sale reporting allowing you to quickly identify products which are selling well and which are not to allow you to adapt your stock levels accordingly.
We also offer a full ePoS solution ranging from the Till hardware, printers and cash drawers right down to the software that makes it all work. Our experienced and friendly staff can advise you on the best solution for you by understanding your business and where you want to go in years to come to ensure your solution can adapt to meet your needs.
Ten Ten Systems have a vast knowledge of many other items used in the retails market such as touch screen information kiosks, electronic product advertisement screens and Wifi hotspots to name a few.
For more information don't hesitate to give us a call and we will be happy to help.
EPOS Till Systems
Here at Ten Ten Systems we are able to offer a full Point of Sale solution – from the supply of hardware and software to the design, installation, configuration and support of your individual ePOS till system, including back-office software.
GPoS will run on most leading manufacturers touch screen terminals including machines from Aures, IBM, Panasonic, Sharp and Toshiba. GPoS features a graphical user interface that can be easily customised. This graphical system reduces the training time for operators and makes it virtually language independent as each screen is fully user configurable.
Click here for a list of the main touch screen features.
For more information or a demonstration of the GPoS system, please contact us.